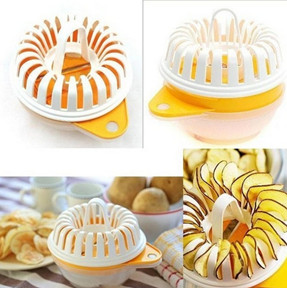 DIY microwave oven baked potato chips maker
Product Description
Name:
DIY microwave oven baked potato chips maker
Item:
WK0052
Features:
1.
First you must clean your roast potatoes.
Then the potatoes cut into thin slices by slicer,

4MM

was the best thickness.
2.
according to your taste,The sauce in a bowl with water and soak for 5 minutes to 10 minutes,Remove the potatoes slices soaked in baking basket seasoning,Roast basket in density to keep the inserted a piece of,It can make the potato water vapor easily distributed.
Potatoes slice of roast basket in the microwave oven of the middle
3 the arrangement of,According to the instructions on the diagram on the timetable adjusted the roast time.